Biography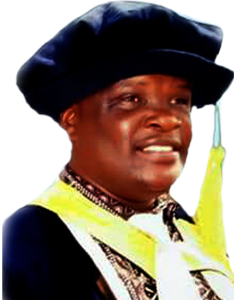 Bua, Felix Terhile PhD (FIMC, CMC, CMS, MNIM, NAEAP, CCEAM, MISDS, MCIPSAN) was born at Adikpo in Kwande Local Government Area of Benue State, Nigeria. He attended the NKST Primary School, Adikpo from 1982-1987. He also studied at the prestigious Saint Andrews Secondary School, Adikpo from 1988-1993 and obtained his West African School Certificate (WASC) in 1993. Bua holds a Diploma in Purchasing and Supply Management, B.Sc. (Hons) Business Management (Second Class Upper Division), Postgraduate Diploma in Education (PGDE), at UDUS, Masters of Educational Management (M.ED Mgt) and PhD in Educational Management from Benue State University, Makurdi, where he also lectures.
Dr Bua is a Fellow of the Institute of Management Consultants (FIMC)-Nigeria, a Certified Management Consultant (CMC), Certified Management Specialist (CMS), a member of Nigerian Institute of Management (MNIM), Member of Nigerian Association for Educational Administration and Planning (NAEAP), Member of Commonwealth Council for Educational Administration and Management (CCEAM), Member, International Society for Development and Sustainability (ISDS) Japan, with ID Number 1500944 and a Chartered Member, Chartered Institute of Purchasing and Supply Administrators of Nigeria (MCIPSAN). Bua is a consultant to UNIDO, dPRC and NERDC.
He has attended and presented papers at several workshops, seminars and conferences and has published several books and articles in local and international academic journals. He is currently the PSO BSUTH, Makurdi and the National Financial Secretary (NFS) of NAEAP-Nigeria. He is happily married to Florence Nguvan Bua and blessed with Erdoo, Terdoo, Dooyum and Bemdoo.